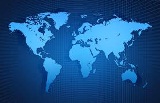 OnlineeMagazines.com provides you the list of worldwide magazines (Online Magazines and eMagazines) published from diffrent countries. Here you can read Magazines (Online Magazines and eMagazines) in various languages and Cateogeries.
Online Magazines (eMagazines or ezines) are the replicas of print edition and our (OnlineeMagazines.com) aim to provide worldwide Magazines online editions (eMagazines) to readers, make them to grab their favorite news from all over world.
Online Magazines by Country
eMagazines : Read worldwide Magazines Online, choose your favorite country magazine.
Online Magazines by Language
eMagazines by Language : Read Online Magazines by language. Select your language and enjoy reading of eMagazine.



Click Here to Read WorldWide Online Newspapers